Established in 1839, Schibsted has operations in Norway, Poland, Sweden, Finland and Denmark. The Schibsted family is made up of over 55 brands, media platforms and marketplaces, tasked with the shared mission of making the daily lives of people easier. Schibsted Finland's brands are Tori, Oikotie and Rakentaja.
Codemate's consultants have worked with Schibsted for a long time, and both parties value the cooperation. This story delves into the elements of this successful cooperation.
Would you like to read more about our work with Schibsted Finland? Read the Oikotie story.
Schibsted's organisational culture is strongly team-driven.
In practice, everyone works in the same way at Schibsted, whether they are employees or external consultants.
Schibsted does not feel the need to draw a line between inhouse employees and consultants.
Everyone is treated the same way:
Employees and external consultants work together seamlessly. For example, information flows freely and everyone is warmly welcome to Schibsted's get-togethers.
Teams are autonomous, regardless of who their members are. All are welcome to share their thoughts and ideas.
Everyone is given responsibility and an opportunity to influence their work. Each team member can practice, for example, workplace facilitation or team leadership.
External consultants have been an integral part of the Schibsted team structure for a long time. That is why the operating models and methods support different teams so well. Having strong teams where each member is treated equally, regardless of who pays their wages, benefits everyone.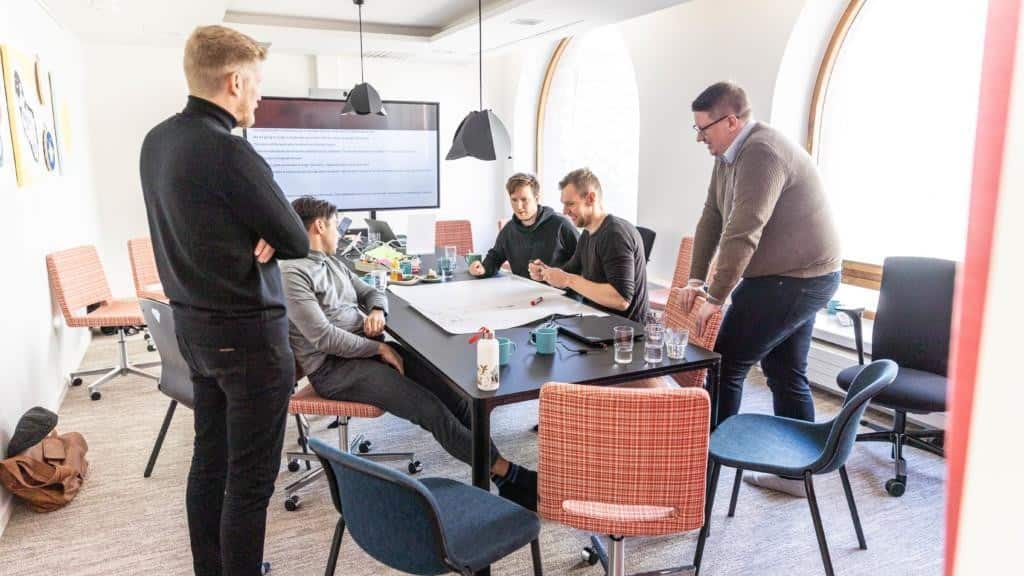 Living the values.
The culture of transparency and trust described above is evident in the entire organisation of Schibsted Finland. This is the kind of culture many organisations are looking for, but it's a normal part of daily life at Schibsted. All work at Schibsted is rooted in the values, and everyone abides by them.
Autonomy enables each team to freely choose the ways of working that allow it to meet the set goals.
Empowerment supports the autonomy: people are empowered to make decisions.
Diversity, inclusion and belonging are part of day-to-day work, practices, and each decision and case.
The values pervade the entire organisation, and Schibsted actively promotes and develops this culture. For example, the focus in recruitment is on how well the candidates embrace the Schibsted values and culture. In some cases, this can be even more important than their expertise.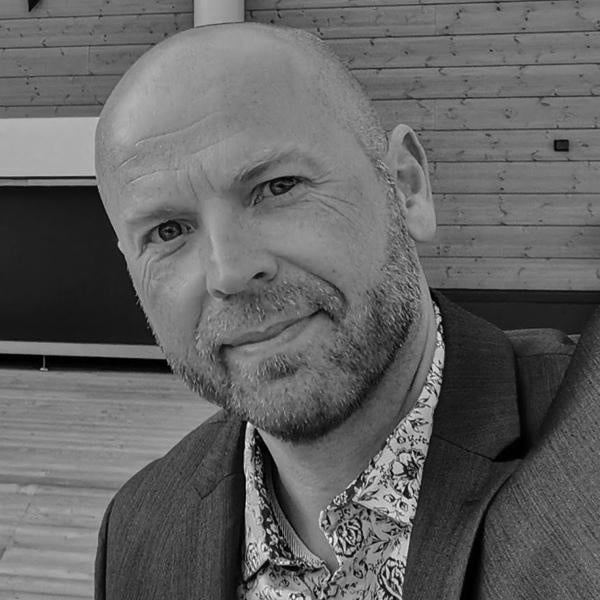 "Codemate is an important partner for Schibsted Finland. We are extremely pleased with their high level of talent, way of working and endorsement of the Schibsted values, as well as the roles they have played here. Codemate has shown and brought us new approaches and increased the expertise of our organisation. This has supported our community as a whole and taken our operations to the next level."
Pasi Brusila
Head of Engineering, Oikotie Jobs, Schibsted Suomi
The Schibsted way of working increases expertise, improves quality and accelerates business.
Building walls within the organisation is old-fashioned, and it can stifle the organisation in many ways. On the contrary, an autonomous and closely-knit community provides the organisation with a wealth of benefits.
For example, teams always define their goals in close cooperation. When each expert is given the opportunity to influence the goals and share their views, the company gains full access to the immense capacity of the teams.
Continuous learning and development are part of the daily work. The smooth and transparent flow of information is a prerequisite for sharing expertise. Schibsted supports the sharing of expertise, such as with the Open Mic forum, where everyone can present new practices, operating models or their expertise in the form of cases.
Sharing expertise across team borders enables learning and fosters mutual respect. Development, for its part, significantly supports organisational growth and business.
In order to develop products, insight and ideas must be shared across teams and the entire organisation. No one can be the master of everything, but someone is always good at something. This is another reason why organisations should not draw a line between employees and consultants, if they want to include the diversity of perspectives in discussions and development.
Thanks to its organisational culture, Schibsted enjoys the benefits of long-term development and team continuity. Consultant turnover is very low at Schibsted. The Codemate consultants are happy to work with Schibsted, year after year, and many other suppliers share this view.
Ideal working environment for consultants.
For Codemate's consultants, the aforementioned values, ways of working and culture are precisely the reasons why they enjoy working with Schibsted so much.
Their expertise develops when they are valued equally with the employees. The consultants participate in decision making and are responsible in the same way as the employees. For example, the roles of facilitator and team leader rotate in the teams.
The consultants feel respected. Instead of strictly defined individual tasks, they are given the freedom to use their expertise and make decisions. When consultants are a genuine part of the team, work becomes more enjoyable. It makes everyone feel they are seen and heard.
Experts can choose their tools and methods. Schibsted provides its experts with excellent tools. The experts can choose their tools freely, which makes jumping into a new team easier, as you don't have to learn new tools.
Experts are allowed to work in peace and teams are listened to. For developers, it is important to come up with functional and long-term solutions they can be proud of. Time pressure eats up the developer's motivation, as they know the end result will not be optimal or sustainable.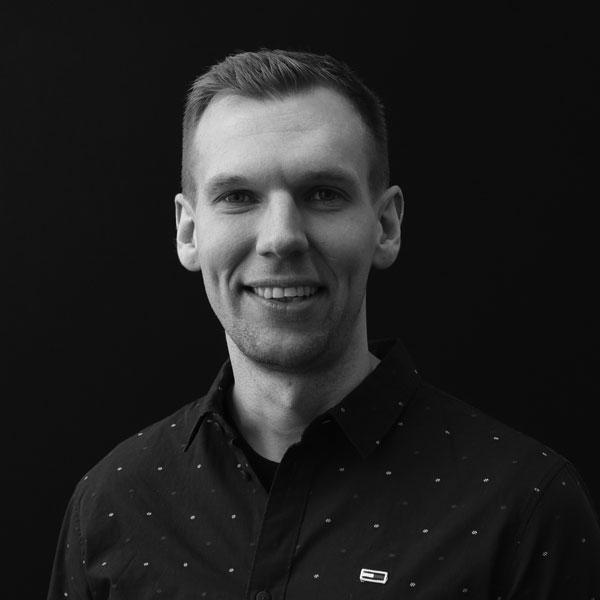 "At Schibsted, I genuinely feel like I am part of the team, not just an external resource. The team has a wonderful spirit of mutual trust and transparency, which promotes continuous learning and development."
Jarno Pohjonen
Software Architect, Codemate



Would you like to hear more?
Contact Jukka Katajaharju to learn about the Schibsted case, Codemate consultants or our different cooperation models.