Welcome to Codemate!
More than just a job
"Working with us, we help you get to the next level and have fun while at it."
For us this is more than a job – at Codemate we are not just professionals, but friends who want to work in a great community. Together we decide how we do our job and what kind of work culture we have.
Everyone who joins Codemate brings valuable skills that help our customers go forward in their digital journey. The hunger to learn more and get better every day unites us. We support your personal growth with mentoring and projects with the latest technologies where you can challenge yourself in a supportive environment.
We work on impactful and sustainable projects and create value that counts for our customers. At the same time everyone is able to influence their daily work to make life smoother and a bit more fun.
Speaking of fun – check out this flick! We sent Lauri Salovaara to our office in Oulu to uncover the truth about life at Codemate.
What does Codemate do and who works for us?
Codemate culture – the best place for a quarterback like you.
Heikki and Antti talk about their journey at Codemate.
Work that fits your life
Family comes first and life situations change. We do everything we can to adapt your work to fit the different stages in your life. Be it education, parental leave, shorter work week or temporary escape to a warmer hemisphere, together we find ways to make it happen.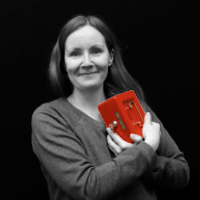 "We have a genuinely positive attitude towards combining family life and work. Having a balance is so important for wellbeing. I've been so happy that the management, including the CEO, think that family is the first priority and work is adapted if needed. People here understand what it means to have a kid in day care or sick at home. There's encouragement for taking parental leave or shortening the work week according to the employees needs."
Tiina Miettunen
Controller
Awesome Codemate community
At Codemate we want to work in a laid-back atmosphere. Here bad humour is an art form! Although we take our job seriously, we don't have to be serious! Let's give our one-and-only Matias a chance to tell us what he thinks about working at Codemate.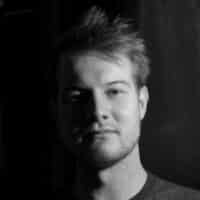 "We have a perfectly sized company. We can make great things, but everyone's opinion matters. Codemate makes it possible for me to continuously develop my skills. We are working with the latest technologies and keeping ourselves up-to-date on what's happening. I have been working with cool companies like Adidas and Netflix in awesome teams.

I also enjoy the freedom and responsibility. Together with my colleagues I get define what and how we do our work. At Codemate people really matter, and everyone is taken into Codemate family."
Matias Savela
Software Architect
Get on the list
We are really thankful if you are considering a career at Codemate.
If there wasn't open positions that match your skills you can sign up to our email list to be among the first to know when new opportunities are opened!
Put me on the list