Test your compatibility
Are you an experienced Software Architect or on your way to becoming one in your next career move? Let's talk.
We know, there's high demand on the market for your skillset. So why choose Codemate, a small company nobody has never heard of? What would your friends say?
Codemate is not for everyone, but perhaps we're exactly what you are looking for.
Why Codemate?
Our motto is "Go Forward". It means that our number one goal is to be a place where personal growth and professional development is made possible. Progress towards your personal goals as a senior Software Architect, while having fun at work.
Work is not everything. If you appreciate family time, hobbies, seeing friends, traveling or cottage life, Codemate might be a better place for you than a cut-throat global consultancy. Have some energy left for your personal life and time for the people you love.
When you work, do something meaningful. You get to work with solid experts in customer projects that will impress your friends if you're into that sort of rep. Seriously, most of the work we've been doing lately are for global companies even your granny knows about. The projects are, for instance, about improving developer experience for the Flutter community or about creating a new platform for running Machine Learning models.
Like any other tech company, we offer great benefits, hybrid working model, beautiful offices in a central location, tools of your choosing, and talented and fun colleagues to work with.
Our offices are located in Helsinki, Oulu and Bangkok and you can choose the best fit for you. Why not spend the next winter in slightly warmer conditions in Thailand? 🌴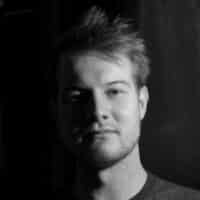 "We have a perfectly sized company. We can make great things, but everyone's opinion matters. Codemate makes it possible for me to continuously develop my skills. We are working with the latest technologies and keeping ourselves up-to-date on what's happening. I have been working with cool companies like Adidas and a big streaming company in awesome teams.

I also enjoy the freedom and responsibility. Together with my colleagues I get define what and how we do our work. At Codemate people really matter."
Matias Savela
Software Architect & Mentor
Run compatibility test
What we're looking for
You enjoy developing web systems and cloud solutions with modern open source technologies and like the challenge of designing good software and cloud architecture. You enjoy keeping yourself familiar with new things and keeping your hands dirty in real coding action.
We are eager to hear from you and see if Codemate's culture is a match for you as well. We are a bunch of code enthusiasts and designers who want to do things well and take responsibility for getting better together. Organising extra-curricular activities for games, culture, sports or parties is something we enjoy a lot and you're more than welcome to join!
Together, we will be tailoring your role to match your ambitions and expertise.
How to apply
We are eager to hear about you, who you are, what kind of community and challenges you are looking for. And also what you have done in your past career.

No need for CV's. The best way to proceed is to fill in the short questionnaire below and we will get back to you.
See you soon, we hope! 😊
Go Forward.
What does Codemate do and who works for us?
Codemate culture – the best place for a quarterback like you.
Heikki and Antti talk about their journey at Codemate.
Get on the list
We are really thankful if you are considering a career at Codemate.
If there wasn't open positions that match your skills you can sign up to our email list to be among the first to know when new opportunities are opened!
Put me on the list