In a world full of hybrid war and cyber attacks related news and other security related catastrophes (like the Vastaamo case here in Finland), we want to tell you how You can contribute to better digital security in your company. If you have any digital product or service up and running you might be the target for someone who wants to hurt the company or steal your customer data. But this is not the only case, data leaks can also happen due to human error, without any malicious attempts from outside. Nowadays, where only one data breach can become the downfall of a company and its brand, security can't be on the bottom of your to-do list anymore, it needs to be prioritized. If you're taking security seriously and doing all the necessary steps, it will not only bring you and your team a peace of mind, it will also build trust among your customers and clients.
Codemate delivers digital systems for various industries and contexts. We make digital strategies true by combining our wide expertise in design and technology. Ensuring security as part of the whole digital lifecycle is one of the key success elements these days. We listed here some of the basics you should consider as your company wants to remain on a safe side, right?
Our web security specialist Vesse Saastamoinen is telling you why you should care, why you should act. Take the tips and discuss in your company the matter, are you doing enough.
You should always plan for quality and security.
Plan for quality and security and foresee risks to avoid surprises, for each phase of your product lifecycle. It's a good idea to shift security left and not only look for security issues just before the release or already in production. Shifting security left involves including some security tools and practices to earlier parts of your development process to catch security issues earlier, in other words taking a more holistic approach to security.
Key things to consider on having in more holistic secure development process:
Security training about different types of vulnerabilities and security best practices for your team.
Automated tools for your CI/CD pipeline, including static application security scanning (SAST), dependency scanning, container scanning (if applicable) and potentially some light Dynamic application security scanner (DAST).
Regular security testing sessions which include more thorough DAST coverage and hands-on security testing to find vulnerabilities and security misconfigurations that are not caught by the automated tools.
Sufficient monitoring in place in production environments to catch any attack attempts.
You need more than automating security testing!
Automated scanners are quite good at finding common vulnerability types but they're not equipped to cover all kinds of vulnerabilities. Automated scanners are not so great at finding complex vulnerabilities that require multiple steps to exploit or that require chaining multiple issues together to get to a compromise. Therefore, It is good to have a professional security tester involved as s/he understands your application's logic and architecture as a whole and is better suited in finding novel security vulnerabilities that automated scanners would miss. Security testing should be a regular and constant project practice to keep you on the right track. It is not a single test session but continuous work.
Wrapping up
If you're ready to take your digital products security to the next level, it's often a good idea to start with a professional security audit to get an understanding of the current state of the security and find out the pain points. This can save your brand from unnecessary brand damage!
Wanna learn more about our security, testing and quality services?
Contact us and we will guide you to the safe side.



Want to learn more?
Contact Minna for more in-depth discussions about quality and testing.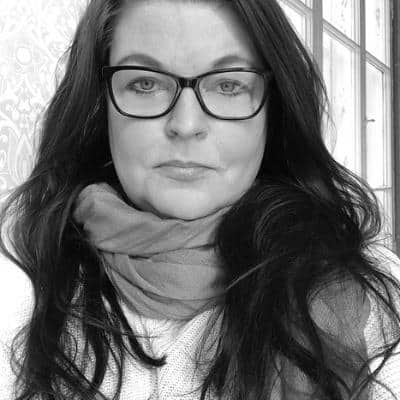 More stories
Check our blog for more interesting content
See all