Codemate, a leading creative tech agency, announces its acquisition of Nordic Nomads, a remote software development agency on 29 June 2023. The acquisition includes the entire share base of Nordic Nomads and adds talented professionals to Codemate's team.
Despite the challenging market conditions, Codemate has been experiencing a really successful year, marked by a favourable contract situation for 2023. To further enhance its capabilities, the acquisition of Nordic Nomads and its team of senior-level professionals aligns perfectly with Codemate's growth strategy.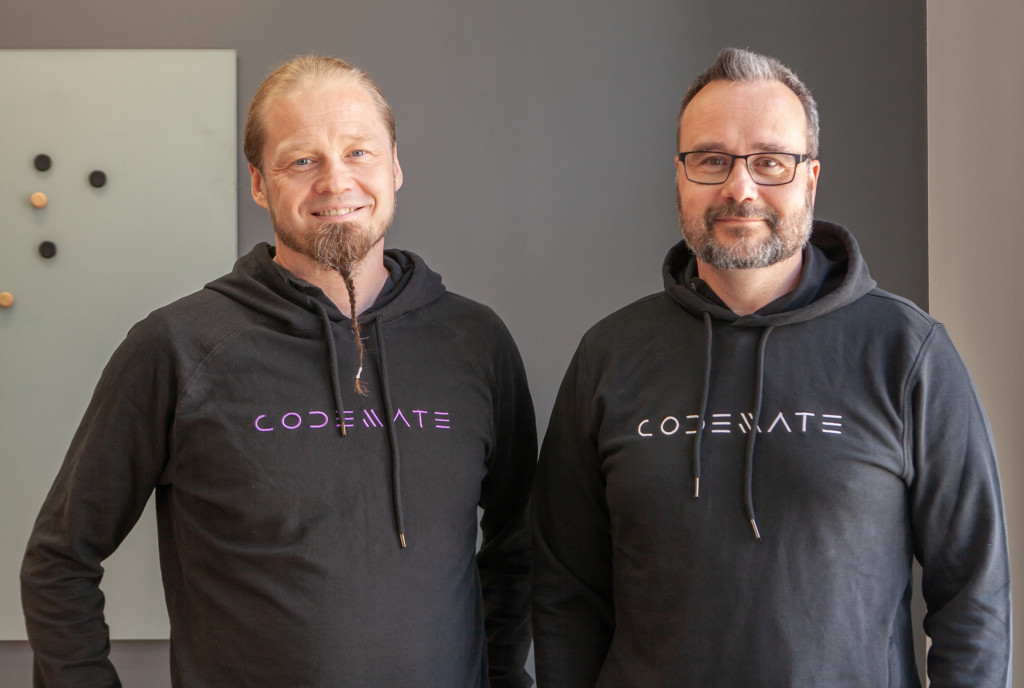 "Codemate is swimming against the current of the market, and the business is experiencing strong growth. We have been expanding our operations internationally, and especially our Flutter consultancy Rebel App Studio has seen stable growth numbers. As a result, we are actually going to achieve the largest revenue growth in the history of the company" says Toni Piirainen, CEO at Codemate.
"This acquisition presents us with an opportunity to strengthen our expertise by welcoming new senior-level codemates to our team. We are now even better equipped to assist our clients in their digitalisation journeys in Finland and internationally, especially in German-speaking Europe", Piirainen continues.
Nordic Nomads was founded during the Covid-19 pandemic with the vision of enabling 100% remote work for senior software developers. Jukka Hertto, CEO of Nordic Nomads, explains, "Codemate operates in a very similar fashion to Nordic Nomads, making the decision to join forces a natural progression. We are excited to join the team and gain some 80+ new colleagues in Helsinki, Oulu and Bangkok."
For more information, please contact:
Toni Piirainen
CEO, Codemate
+358 44 730 1636
toni.piirainen@codemate.com
About Codemate:
Codemate is a leading creative tech agency known for delivering innovative solutions to businesses worldwide. With a focus on digitalisation and a team of highly skilled professionals, Codemate has established itself as a trusted partner for companies seeking to thrive in the digital age.
About Nordic Nomads:
Nordic Nomads is a remote software development agency that specializes in providing high-quality, flexible solutions for clients in need of top-tier talent. By embracing remote work opportunities, Nordic Nomads enables businesses to access skilled professionals regardless of geographical constraints.
More insights
Check our blog for more interesting content
Learn more