We are looking for an experienced NodeJS developer to join any of our offices: Helsinki, Oulu, or Bangkok. We expect you to have 5+ years of experience with NodeJS, Express and Javascript ecosystem, and working experience in the IT-industry in a technical role.
You need to have a comprehensive understanding of web systems, and experience of working with software architecture design and developing digital services. If you already know that you are a great match, send us a short email and we'll be in touch!
What we are looking for
We expect that you:
Have 5+ years of working experience in the IT-industry in a technical role.
Have work/open-source experience with NodeJS, Express and Javascript ecosystem.
Are familiar with relational databases (e.g. PostgreSQL) and/or NoSQL databases.
Have hands-on experience of some of the major cloud providers (AWS/Google Cloud/Azure) and/or their more lightweight alternatives (e.g. Heroku).
You like Docker and have some experience on DevOps and CI/CD tools and services (e.g. Terraform, CloudFormation, Jenkins, Ansible).
Are a team player with good communication skills. You understand the power of working together and want to understand customers' needs and deliver value.
learn and adopt new technologies fast, understand their business impact, and are interested in constantly developing your expertise.
Nice to have:
Experience on frameworks built on Express (e.g. NestJS, Sails, FoalTS)
Frontend/full-stack development experience using React, Angular or Vue
Certifications and/or extensive expertise in AWS/Google Cloud/Azure
Experience on testing frameworks such as Jest and Mocha
We expect you to take a key role within the team but also expect you to distribute the leadership. We value people and we believe the best decisions are the ones that are made together. You make the team work.
What you would be doing
The most simple way to tell about your future endeavours is to let one of our developers to tell you about one of his latest cases, Oikotie. You can read about our team's work in detail from here.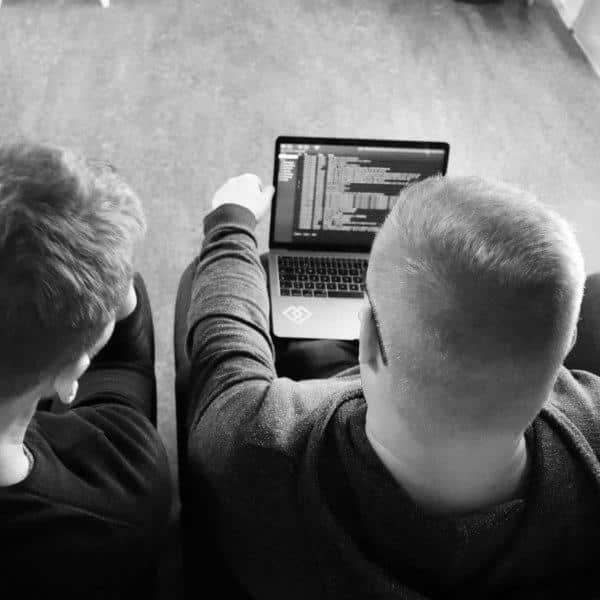 The Oikotie case started when our sales had identified an opportunity, which sounded like a great challenge both for me personally, and for us as a company. We discussed the business needs with the customer, and were able to gather a great team to match those targets. During the project I worked as a lead developer and my role was to make sure that our team was able to work as well as they could. I was responsible for the architecture and backend development of the system: planning the cloud architecture, deciding about technological choices, setting up the cloud environment and initializing the codebase, coding the actual BE logic and APIs, handling the integrations to external systems, and at the same time making sure that the business needs were met. I had a big role to play but it was exactly what I had wanted and asked for. At the end, the best feeling came from customer's comments about our team's work. We did it together, and we did it well.
Why Codemate?
Codemate is a place where personal growth and professional development is possible. You get to work with solid experts from design, agile project management, DevOps, mobile development, cloud systems and full-stack development. We want you to progress towards your personal goals as a digital superstar, while having fun at work.
Codemate teams are located on three offices: Oulu, Helsinki and Bangkok. You can decide to work on any of these sites, which best suits your preferences. We help in relocation if needed.
We offer competitive salary and great benefits.
How to apply
We are eager to hear about you, who you are, what kind of community and challenges you are looking for. And also what you have done in your past career.

Drop us a free-form application to careers@codemate.com and we will get back to you!

Thanks and hope to see you soon, mate! We are looking forward to know you!
Apply now
Awesome Codemate community
At Codemate we want to work in laid-back atmosphere. Here bad humor is an art form! Although we take our job seriously, we don't have to be serious! Let's give our one-and-only Matias a change to tell what he thinks about working at Codemate.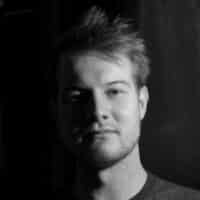 "Meillä on juuri sopivan kokoinen yritys, jotta voimme tehdä isoja asioita mutta jokainen voi silti vaikuttaa. Codematella minulla on mahdollisuus jatkuvasti kehittää itseäni. Teemme töitä moderneilla teknologioilla ja seuraamme koko ajan mitä maailmalla tapahtuu. Minulla on ollut ilo työskennellä osana huikeita tiimejä mm. Netflixillä ja Adidaksella.

Nautin todella työkavereideni seurasta. Näiden yli 10 vuoden aikana on ollut hienoa huomata, että ex-codematelaiset myös usein palaavat takaisin parin vuoden sisällä ja ovi on aina auki."
Matias Savela
Ohjelmistoarkkitehti
Laita nimi listaan
Mahtavaa että olet kiinnostunut tulemaan Codematen jengiin mukaan!
Jos avoimista paikoista ei löytynyt juuri sopivaa, voi asia korjaantua ajan kanssa. Älä turhaan hakkaa F5:sta, vaan anna meidän ilmoittaa sähköpostilla kun uusia työpaikkoja avautuu. Tämä ei ole uutiskirjeen tilaus, vaan lähetämme tietoja vain avoimiin paikkoihin liittyen.
Liity postituslistaan