Test Automation Specialist
We are looking for a software test automation engineer to join our expert crew in Bangkok. We are driven to deliver value to our customers and challenge ourselves to find creative ways to tackle problems. While having fun!

We are looking for a person who shares our passion for creating solutions that enhance performance, convenience and quality in real life. We appreciate comprehensive understanding of quality assurance and software development processes and the ability to make the two work together smoothly.
The core tasks in this position:
Design test cases and test automation suites. Automate manual tests.

Implement and maintain reliable test automation suites for web, API's, mobile (real devices and cloud) and Windows applications.
Job requirements:
Bachelor's degree in computer science or equivalent.
3+ years of hands-on experience on design, implementation and maintenance of test automation suites.
Experience on Cypress.io, Webdriver, Appium or similar technologies
Experience on automating Android and/or iOS applications. Emulator and/or real devices.
Experience on testing APIs, both manually and in automated fashion.
Knowledge and understanding of HTTP methods and headers.
Hands-on experience on setting up and running test automation suites on CI pipelines
Ability for independent problem solving
Good command of English language
Understanding the power of working together in multidisciplinary teams
Bonus points:
Familiarity with databases
Familiarity with Agile/Scrum development methodology
Experience of web and/or mobile development
Web, Mobile and API testing experience
An exploratory approach to testing
constant learning with ability to pick up new things quickly
What's in it for you
It is not only what you can offer to us. We offer for you:
Continuous learning possibilities and new stimulating challenges. Members of our Test Guild are eager to learn and expand their skills, together we make it happen!
Community who is eager to share their expertise and hear your insights. The more we work together, the more we grow as professionals.
Possibility to create solutions that adapt to the constantly evolving needs of the marketplace.
Freedom and responsibilities. Together with your teammates you make the decisions.
Good salary and benefits.
We design and code cutting edge web, mobile and IoT solutions. Bangkok office is a growing community of highly skilled people (developers, testers and DevOps) working from the office. In everyday life we are doing co-operation with our offices in Finland.

You don't need to worry if you are not currently living in Thailand. We will help you with all the practicalities. Besides working together we do a lot other stuff like sports & other activities, events and parties.
How to apply
We are eager to hear about you, who you are, what kind of community and challenges you are looking for. And also what you have done in your past career.

You can apply by sending email to careers@codemate.com.

We are looking forward to know you!

Apply now
Awesome Codemate community
At Codemate we want to work in laid-back atmosphere. Here bad humor is an art form! Although we take our job seriously, we don't have to be serious! Let's give our one-and-only Matias a change to tell what he thinks about working at Codemate.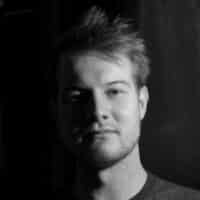 "We have a perfectly sized company. There's enough power to make great things, but we are small enough that everyone's opinion matters.

Codemate makes it possible for me to continuously develop my skills and I can keep myself relevant here. We are working with the latest and greatest technologies, constantly scanning the most promising new technologies. The people here help me get towards my career goals. I have been working in world-class challenges in awesome teams.

I also enjoy the freedom and responsibility. Together with your coworkers you get to define what and how we do our work. Work should be fun and I enjoy working with people around me. At Codemate people really matter, and everyone is taken into Codemate family. During my 10 years here, it's been nice to see ex-codemates come back. Half of the people that leave us, come back within 18 months."
Matias Savela
Lead Developer & Mentor
Get in the list
We are really thankful if you are considering a career at Codemate.
If there wasn't open positions that match your skills you can sign up to our email list to be among the first to know when new opportunities are opened!
Sign up