Test your compatibility
We're looking for a CloudOps Engineer to build, manage and develop both our customers' and our own cloud environments. With us you get to work with development teams in a CloudOps/DevOps role in versatile, new projects with world class clients (e.g. Netflix, or Google etc.), and develop your expertise further in areas of your interest. Should you for example wish to grow towards a Developer role or take a role as an Automation Tester, with us that's possible!
But why choose Codemate, a small company nobody has ever heard of?
1. We work with companies like Google and Netflix, have 100 employees and we've been in business for 15 years. Not so small after all?
2. Work is not everything. If you appreciate family time, hobbies, seeing friends, traveling or cottage life, Codemate might be a better place for you than a cut-throat global consultancy. Have some energy left for your personal life and time for the people you love.
3. Our motto is "Go Forward". It means that our number one goal is to be a place where personal growth and professional development is made possible. Progress towards your goals as a System Specialist, while having fun at work.
Like any other tech company, we offer great benefits, tools of your choosing, beautiful offices and great colleagues and community. We also offer a chance to work remotely from Thailand at our 5 floor mansion with a pool and other fun stuff in the heart of Bangkok city🌴 Random? Yes. Cool? Definitely!
What would you do as a Cloud Ops Engineer?
You'd get to work with our Finnish and international clients in DevOps, manage and develope Codemate's own IT systems, and if you wish, take part in our client's performance and automation testing. In this role we can offer you projects that are new and versatile, no more just transferring old systems to cloud over and over again. With us you can plan, build and further develop different environments. We're quick at employing new solutions and tools so you will get to learn a lot with us.
Run compatibility test
What we're looking for
We believe that in order to succeed in our environment, you would need about 5 years or more of working experience within SysOps / DevOps. We wish for you to take a key role within the team but also expect you to distribute the leadership. We value people and we believe the best decisions are the ones that are made together.
Here are some of the skills and technologies we think are important in this role:
Experience in managing enterprise IT-Infrastructure systems, networks and firewalls
Experience with cloud-based infrastructure setup and environments
Hands-on experience with AWS. Knowledge or wanting to learn Azure and Google Cloud is of benefit
General understanding of software development and software testing principles and lifecycles, including provisioning, deployment, capacity planning, release management
Familiarity with relational databases (e.g. PostgreSQL)
Experience on Docker and CI/CD tools and services (e.g. Terraform, CloudFormation, Jenkins, Ansible)
Things that are considered as a plus are Finnish language skills and experience working with Kubernetes or some other container orchestration system. If you have full-stack or backend development experience and you are able to contribute to development occasionally in addition to DevOps responsibilities, that's even a greater plus.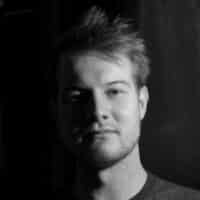 "We have a perfectly sized company. We can make great things, but everyone's opinion matters. Codemate makes it possible for me to continuously develop my skills. We are working with the latest technologies and keeping ourselves up-to-date on what's happening. I have been working with cool companies like Adidas and a big streaming company in awesome teams.

I also enjoy the freedom and responsibility. Together with my colleagues I get define what and how we do our work. At Codemate people really matter."
Matias Savela
Software Architect & Mentor
How to apply
We are eager to hear about you, who you are, what kind of community and challenges you are looking for. And also what you have done in your past career.

No need for CV's. The best way to proceed is to fill in the short questionnaire below and we will get back to you.
See you soon, we hope! 🙂
Go Forward.
Mitä Codemate tekee ja ketä meillä on töissä? ENG subs available
Codemate kulttuuri – para paikka kaltaisellesi pelinrakentajalle.
Heikki ja Antti kertoo matkastaan Codematella. ENG subs available
Get in the list
We are really thankful if you are considering a career at Codemate.
If there wasn't open positions that match your skills you can sign up to our email list to be among the first to know when new opportunities are opened!
Put me in the list