We are looking for a versatile developer, especially strong in the front-end of the web, and especially with technologies like React, Angular or Vue. But first and foremost, a good friend and a colleague.
The position can be located in Bangkok, Helsinki or Oulu.
Test your compatibility
Why Codemate?
Our motto is "Go Forward". It means that our number one goal is to be a place where personal growth and professional development is made possible. Progress towards your personal goals as a developer, while having fun at work.
Work is not everything. If you appreciate family time, hobbies, seeing friends, traveling or cottage life, Codemate might be a better place for you than a cut-throat global consultancy. Have some energy left for your personal life and time for the people you love.
When you work, do something meaningful. You get to work with solid experts in customer projects that will impress your friends, if you're into that sort of rep. Seriously, most of the work we've been doing lately are for global companies even your granny knows about.
Awesome Codemate community. At Codemate we want to work in a laid-back atmosphere. Here bad humour is an art form! Although we take our job seriously, we don't have to be serious! We like doing all sorts of activities together and you'll fit in from day one!
Like many other IT companies, we offer great benefits and a competitive salary. ✨
Run compatibility test
What we are looking for
We are looking for a Front-end Developer with solid experience and will to learn new skills and domains. We enjoy delivering value to our customers and like the challenge of finding creative ways to tackle problems.
You will get a great start if you have:
About 5 years of hands-on experience in developing and implementing web applications.
Experience with React/Vue/Angular or similar Web UI framework.
Experience with HTML, CSS, JavaScript/TypeScript and REST.
Good understanding of UI/UX concepts for both mobile devices and desktop.
Familiarity with Agile/Scrum development methodology.
Good command of English language.
Ability for both independent and team work.
Bonus points:
Experience with backend technologies such as Node.js.
Experience with mobile technologies such as React Native and Flutter.
Eye for design (UX / UI) and skills in Figma / Adobe or similar design tools.
What you would be doing
At Codemate we have the pleasure to work with customers from different industries and build world-class services. We create seamless digital solutions which are intuitive to use and create real value for our customers. Not one project is the same. You get to learn new things all the time while using your core skills in web development.
Main tasks:
Develop, build, test and maintain web applications.
Brainstorm new ideas, improve UX/UI and customer product features.
Help in resolving issues.
Write frontend HTML/CSS/JavaScript, using libraries and plug-ins where necessary.
Work closely with the customers, architects, UX/UI designers and other team members to ensure success.
How to apply
We are eager to hear about you, who you are, what kind of community and challenges you are looking for. And also what you have done in your past career.

No need for CV's. The best way to proceed is to fill in the short questionnaire below and we will get back to you.
See you soon, we hope! 😊
Apply now
Awesome Codemate community
Although we take our job seriously, we don't have to be serious! Let's give our one-and-only Matias a chance to tell us what he thinks about working at Codemate.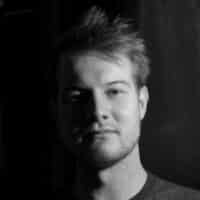 "We have a perfectly sized company. We can make great things, but everyone's opinion matters. Codemate makes it possible for me to continuously develop my skills. We are working with the latest technologies and keeping ourselves up-to-date on what's happening. I have been working with cool companies like Adidas and Netflix in awesome teams.

I also enjoy the freedom and responsibility. Together with my colleagues I get define what and how we do our work. At Codemate people really matter, and everyone is taken into Codemate family."
Matias Savela
Lead Developer & Mentor
Get on the list
We are really thankful if you are considering a career at Codemate.
If there wasn't open positions that match your skills you can sign up to our email list to be among the first to know when new opportunities are opened!
Put me on the list