Thank you for considering us as your next employer. Finding the first "real job" in your field is an important step in your life and career. Or, maybe you already have some working experience and are looking for a place where to get your skills to the next level. We believe Codemate has a lot to offer for developers and designers in the early stages of their careers.
Our offices are located in Bangkok, Helsinki and Oulu.
Why Codemate?
Our motto is "Go Forward". It means that our number one goal is to be a place where personal growth and professional development is made possible. Progress towards your personal goals as a developer/designer, while having fun at work.
Work is not everything. If you appreciate family time, hobbies, seeing friends, travelling or cottage life, Codemate might be a better place for you than a cut-throat global consultancy. Have some energy left for your personal life and time for the people you love.
When you work, do something meaningful. You get to work with solid experts in customer projects that will impress your friends, if you're into that sort of rep. Seriously, most of the work we've been doing lately are for global companies even your granny knows about.
Awesome Codemate community. At Codemate we want to work in a laid-back atmosphere. Here bad humour is an art form! Although we take our job seriously, we don't have to be serious! We like doing all sorts of activities together and you'll fit in from day one!
Like many other IT companies, we offer great benefits and a competitive salary. ✨
What could I do at Codemate?
Our roles aren't that strictly siloed, we actually encourage people to widen their expertise to technologies and areas that they are interested in. Whether it's mobile, web or UX design you wish to do (or all of them at some point?), we can surely offer learning opportunities for people interested in these areas. In your case, we'd first make sure there is a project that you can participate in, with the support you need. We don't wish to hire anyone to "sit one the bench" and therefore we listen carefully during our conversations what you want to do, what you already can do, and where you need support. With this info we'll find the right project that matches your skillset and gives you the learning opportunities you are searching for.
Who are we looking for?
We are looking for developers and designers who will shine and brighten the workplace with their potential. As we are not a big company (80 professionals in total), this raises the bar for our criteria. It might be easier to get into a bigger company who hires several juniors every year. At Codemate, we need every person to bring something to the table, which means that with us you also get to do and learn a lot. This does not mean we expect you to know everything. We wish you to be extra enthusiastic in learning, and that you have some projects to show us that you've done (e.g. on Github).
Technologies and skills we're interested in:
Front end: React (JavaScript / TypeScript), Vue, Angular
Back end: NodeJS (JavaScript / TypeScript), RoR, Python, Java
Mobile: Flutter, React Native, Native iOS/Android
Cloud: AWS/Google Cloud/ Azure
PostgreSQL, CI/CD, Gitlab.
Rest, GraphQL
CMS/Ecom: WordPress, Headless
Good communication skills in English
If you've done a project or two with any of these, that is a great start.
How to apply?
As mentioned, we cannot hire juniors as often as maybe a bigger consultancy company can (not that we wouldn't want to!). However, we do consider juniors that show potential, and the way to get in is through recruitment events 🤗 We will update this page when we're going to attend the next event, and the best way to get notified is to join our mailing list.
We hope to see you soon!
While you're waiting
While you are eagerly waiting for the next event, take a look at our website to find more info on what it's like working at Codemate. Below, our one and only Matias tells about his experience with Codemate. Matias started with us 10 years ago straight from school. Maybe this could be you in the future?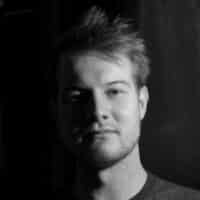 "We have a perfectly sized company. We can make great things, but everyone's opinion matters. Codemate makes it possible for me to continuously develop my skills. We are working with the latest technologies and keeping ourselves up-to-date on what's happening. I have been working with cool companies like Adidas and a big streaming company in awesome teams.

I also enjoy the freedom and responsibility. Together with my colleagues I get define what and how we do our work. At Codemate people really matter."
Matias Savela
Software Architect & Mentor
What does Codemate do and who works for us?
Codemate culture – the best place for a quarterback like you.
Heikki and Antti talk about their journey at Codemate.
Get on the list
We are really thankful if you are considering a career at Codemate.
If there wasn't open positions that match your skills you can sign up to our email list to be among the first to know when new opportunities are opened!
Put me on the list